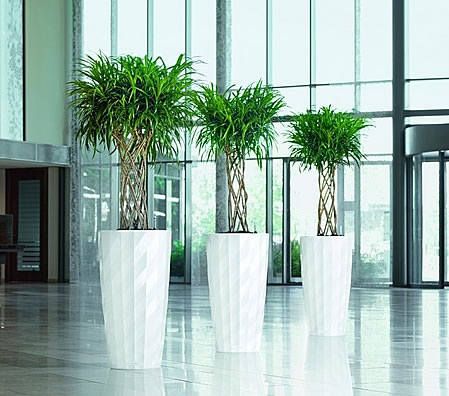 Office Plants
Whatever the size or type of business you are in, the right plants can make all the difference. Specializing exclusively in quality plants, pots and containers for indoor and outdoor use, we select from a wide range of live plants to best suit their conditions. From a table top office plant to a six metre high tree we will source the ideal plant and maintain it for you.
The Container has become an important part of planting schemes, enhancing the effects of the plant but can also reflect the décor of the space. Containers now come in a range of shapes, sizes and styles to suit any setting, including exterior planting.
We offer a variety of bespoke office plant rental and maintenance services. Alternatively customers can purchase plant displays from us, with a maintenance option.